Research
Strain Maintenance
Every Amycel strain goes through a rigorous testing regime before being released into the field. Even before the first bag of spawn is produced, each Amycel strain has gone through a carefully regulated series of steps during the inoculum production phase. Each culture is carefully "woken up" from long-term storage in Liquid Nitrogen, and its growth is carefully monitored as it grows into the substrate used to bulk up the inoculum for commercial production. At each step of the process small test batches of spawn and casing spawn are produced, to grow out at our newly expanded Intermediate Test Facility (ITF). The ITF is small-scale mushroom test farm designed to mimic commercial growing conditions. Every Amycel strain is tested in five full crops at the ITF before moving into our Field Certification program. This program allows us to test each strain on thousands of square meters on commercial mushrooms farms, before even the first bag of spawn is shipped. The Field certification program is unique amongst spawn companies, and allows us to ensure the highest performance of each of our strains on a commercial level before it is released to our customers. Before reaching your farm, each Amycel strain is tested on thousands of square meters on a commercial mushroom farm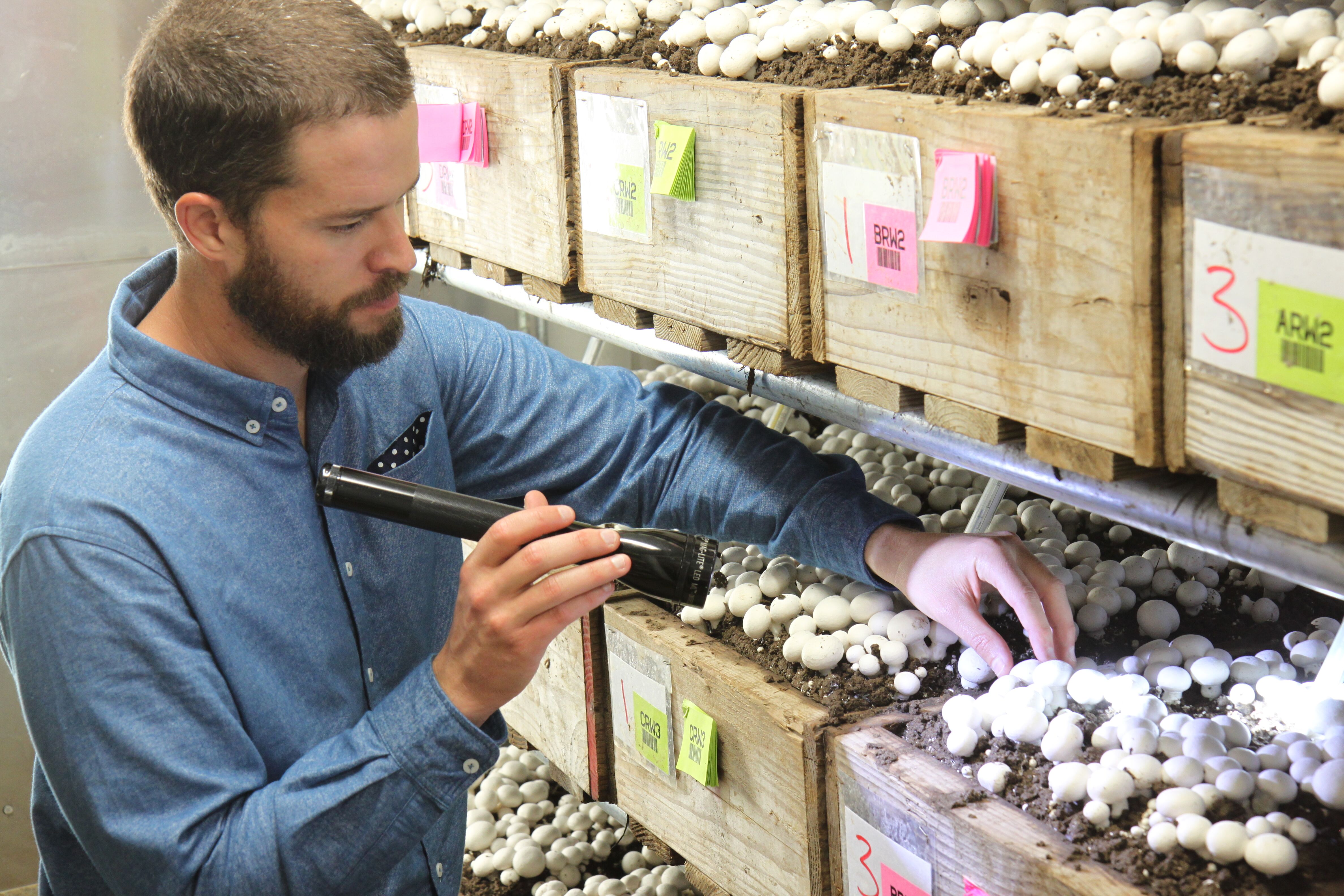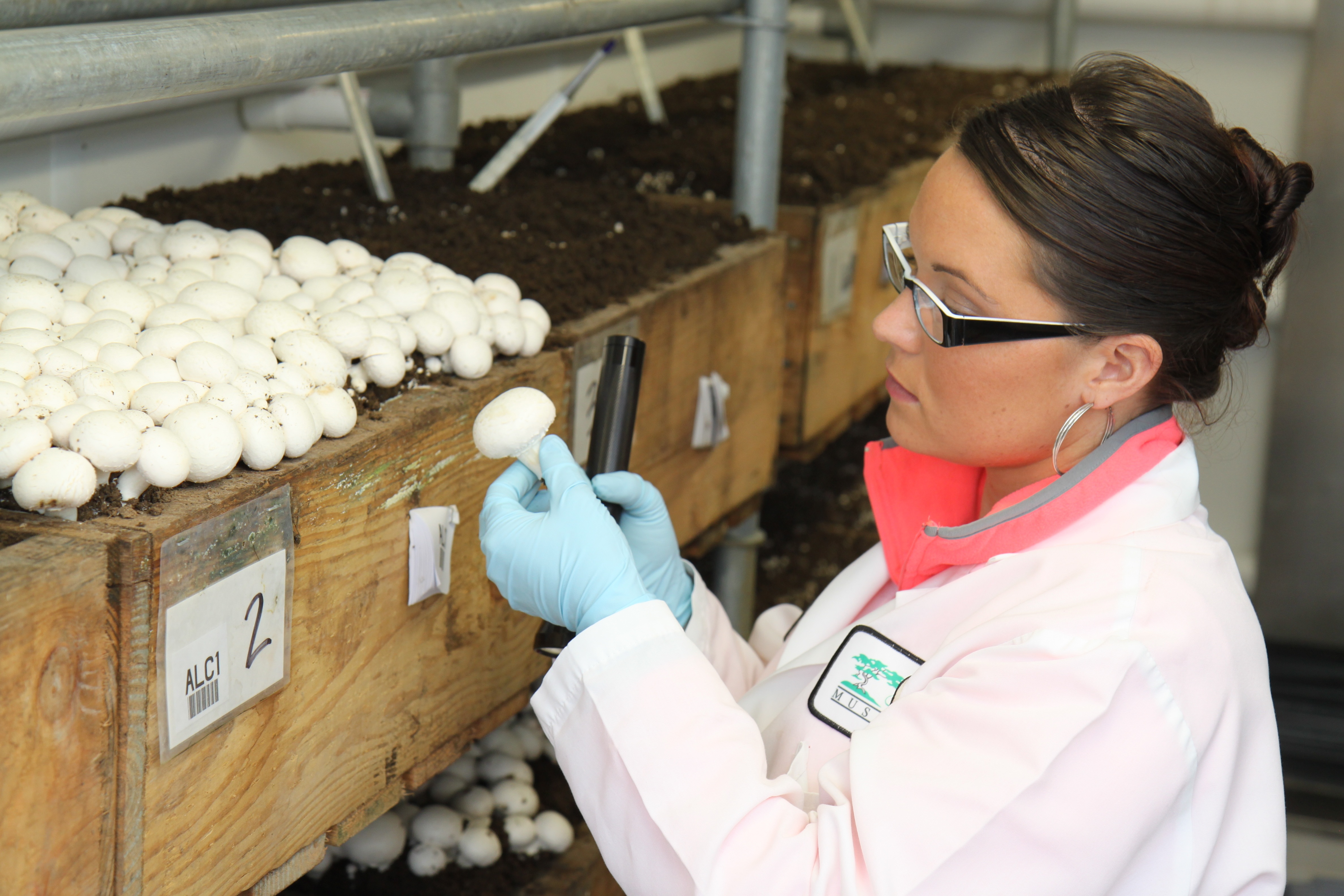 ITF Expansion
In 2015 our Intermediate Test Facility (ITF) was expanded by fifty percent. This expansion has allowed us to put more focus on our three main areas of research:
Breeding
Supplement Development
Novel Spawn Substrate Development (Onyxx and Exxpress)
At the ITF all stages of the mushroom growing cycle are closely monitored by a team of professional growers and technicians. Detailed data is collected about spawn run, case run, pinset, mushroom sizing, and yield. Amycel Heirloom and Brawn were both first grown at the ITF, and thousands of new hybrids are screened at the ITF each year. Our vertical integration with Monterey Mushrooms allows us to quickly scale-up promising new hybrids for commercial testing.
Breeding
Amycel is the industry leader for new strain development. Our patented brown hybrids are the most widely grown brown varieties in the world. These brown hybrids are the only successful new strains introduced to the industry in over 30 years.
The primary focus of our breeding program is to create novel white hybrids that will improve upon the existing Off-White Hybrid strains currently sold by the world's spawn suppliers. Our group learned a great deal from the breeding of Heirloom and Brawn, and we are applying those same strategies to a white hybrid breeding program. We have four areas of improvement that we are focusing on:
Appearance/Quality
Speed/Timing
Yield
Disease resistance
With a combination of cutting edge molecular techniques, and traditional breeding, we are working towards creating a new white hybrid for the 21st Century.