Production
The Production
In the fall of 2014, Amycel Vendôme completed the latest of several expansions bringing its annual capacity to approximately 20 million liters per year. The latest expansion added a third cooking vessel with significantly larger capacity and the capability to produce a wide range of products including a variety of different substrates. Among these new products is the recently introduced High Performance Spawn Onyxx. Amycel now offers all of its Agaricus strains on Rye, Millet, and Onyxx. Other varieties are available on both Rye and Millet.Our spawn laboratories are organized with the latest technology, assuring the consisteny and quality of our products.
Raw materials
Receiving and accepting all raw material (rye, millet, etc.) is subject to stringent controls established by our Quality Assurance Division resulting in consistent excellent quality of our product. The raw materials are checked for diseases and behaviour in the cooking process before the products are accepted.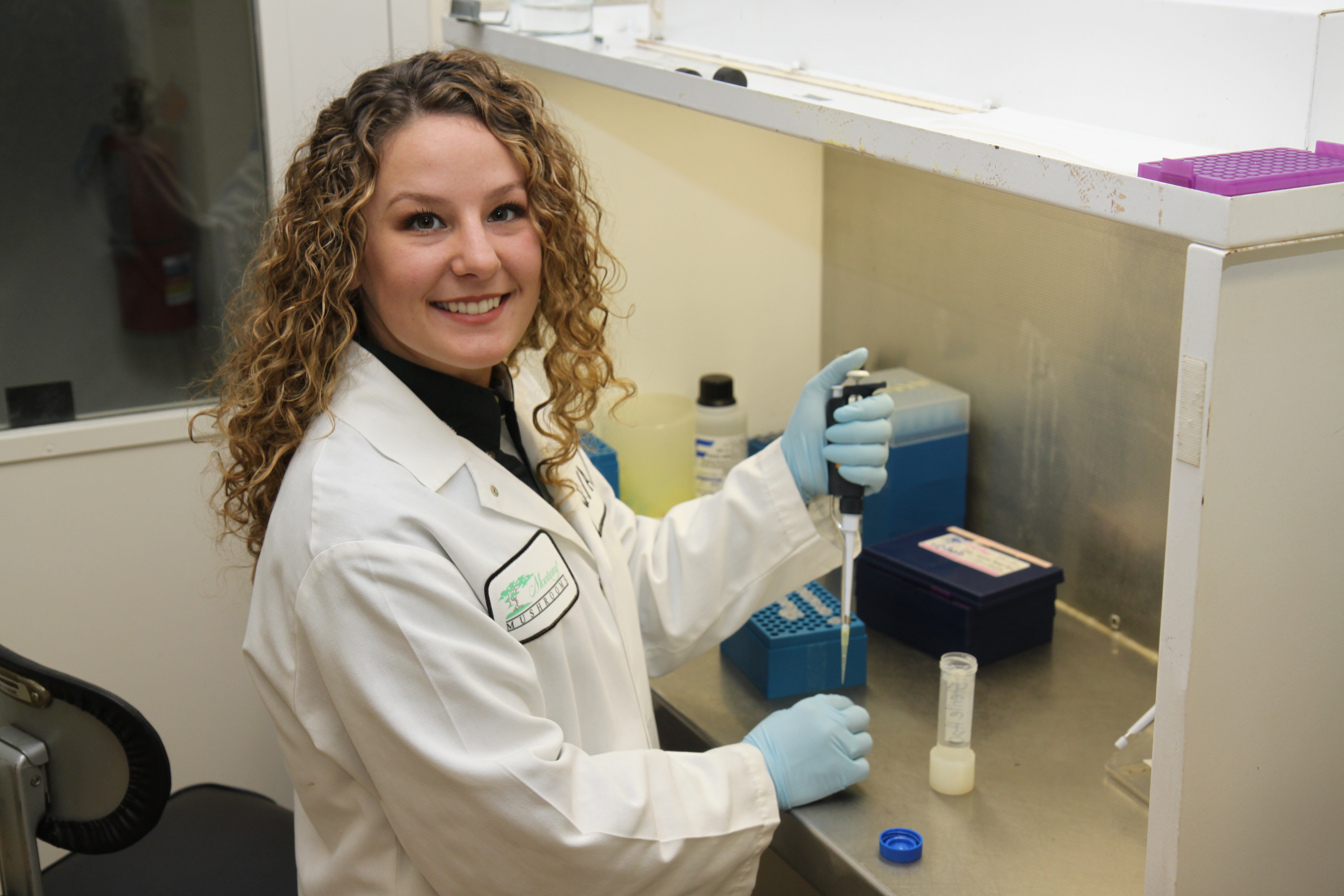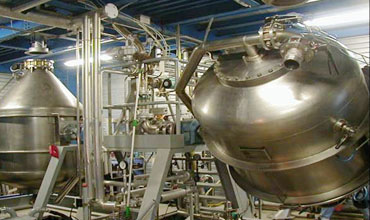 Cookers
In order to accommodate the increasing demand for our product, the laboratory in Vendome installed a third cooking vessel in the year 2014. The technology behind the cooking vessels allows consistency of each batch spawn.
Tanks
After the raw materials are treated in the cookers the materials are dumped in a tank in the sterile zone. The "Sterile Zone" within the laboratory is where the inoculation for spawn production occurs. This is done under the utmost sanitary conditions which are augmented by a CIP (Clean In Place) system.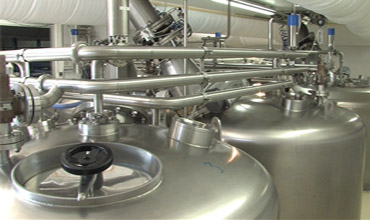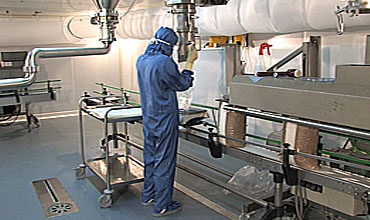 Bagging
The bagging of the spawn into 5 or 15 liter bags is also done in the sterile zone right after the inoculation took place. This further reduces the risk of contamination of the product. Sanitary controls are in place in the "Sterile Zone" to insure production is free of any contamination.
Incubating
The bags of spawn are incubated for a predetermined number of days at a predetermined temperature (depending of the strain). Then, they are cooled down slowly prior to refrigeration.
Shipping
Prior to inspection for shipping random bags of spawn are selected and undergo rigid laboratory tests to insure viability of the product. Each bag of spawn is visually inspected prior to packing and shipping.